Are you planning on starting a business in Canada in 2022? If so, it's essential to prepare yourself and ensure everything is in place to get going immediately. This comprehensive guide will take you through the entire process of starting a business in Canada, from researching your idea to marketing your final product or service.
This guide will give you all the tools you need to succeed as an entrepreneur, whether working on your first business or looking to expand an existing one!
How Much Will It Cost?
Before even considering starting a business in Canada, you need to understand the costs of doing so. In Canada, the cost of starting a business can vary depending on your province or territory and the type of business you want to create.
For example, if you're looking to open a restaurant, you'll need to factor in the cost of things like leases, permits, and equipment.
Finding the Best Location For Your Company
The first step to starting a business in Canada is finding the best location for your company. Depending on the type of business you want to start, there are different things to consider when choosing a site.
For example, starting a retail business, you'll want to select an area with high foot traffic. If you're creating an online business, you'll want to choose a place with good internet access. Once you've considered all of the factors, it's time to select your area and get started!
How To Choose Your Business Structure
Before starting a business in Canada, you must choose the proper business structure.
The most common business structures in Canada are:
Sole proprietorships
Partnerships
Each has its advantages and disadvantages, so choosing the right one for your business is essential.
Sole proprietorships are the simplest and most common type of business structure. They're easy to set up, and you have complete control over your business. However, sole proprietorships also have some disadvantages.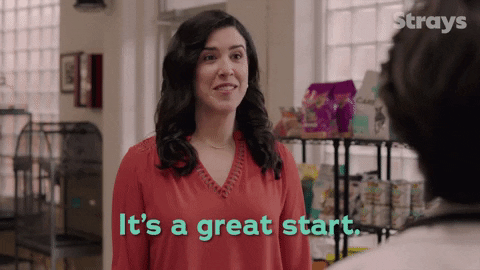 How To Find Funding For Your Startup
There are several ways to find funding for your startup; start by looking for government grants and loans for small businesses and entrepreneurs.
Many private sector organizations offer to finance, either in the form of loans or investments. Some examples include the Canadian Imperial Bank of Commerce (CIBC), Royal Bank of Canada (RBC), Toronto-Dominion Bank (TD), Home Trust Company, Vancity Credit Union, and Silicon Valley Bank.
1. Creating a Brand
A strong brand is one of the most critical assets of any business. It sets you apart from your competitors and helps you build trust with your customers. So how do you create a brand that will resonate with Canadians? Here are four tips to help you get started on branding your new company:
Your logo should be distinctive and straightforward enough to reproduce consistently on all products and materials.
Be careful not to overload people with too much information when naming your company or creating logos or slogans.
Consider where your target audience hangs out online, such as social media platforms. Use these sites to promote yourself and make them available for customer service inquiries or feedback.
Consider incorporating French and English into your company name, slogan, marketing campaigns, and more to reach a broader market.
2. Attracting Talent
To start a business in Canada, you'll need to attract top talent. This can be done by offering competitive salaries, benefits, and working conditions. It would help if you also created a company culture attractive to potential employees.
Finally, you'll need to ensure that your business is located in an area conducive to attracting the best and brightest.
Picking A Name That Suits You And Is Easy To Spell
The name of your business is essential. First impression potential customers will have of your company.
You want to pick a name that is easy to spell and remember so that people can find you easily online and in person.
You also want to make sure the name suits the type of business you're starting. If you're a consulting firm, you'll want a name that sounds professional and trustworthy.
Choosing A Website That Will Attract Customers From the Start
Your website is the digital face of your business, so it's essential to make sure it's not only user-friendly but also engaging and visually appealing. You want customers to stay on your site long enough to learn about your products or services and find out how to contact you.
What Services Do You Need To Register As A Small Business?
Before starting your business, you need to register it with the government. You must have a business name, address, and contact information to do this. You will also need to have a business plan outlining your business goals and how you plan to achieve them. Finally, you will need to obtain a business license from your local government.
Why Do I Need a Trademark And Copyright?
If you want to protect your business name, logo, or tagline, you'll need to trademark it. This will give you the exclusive right to use that name for your business.
You may also want to copyright certain aspects of your business, like your website design or original artwork. This will prevent others from using or copying your work without permission.
Marketing 101 – Word of Mouth, Flyers, Sales
Marketing your business is key to its success. It would help if you got the word out about what you're selling, and there are several ways to do that.
One is word of mouth – tell your friends, family, and anyone else who will listen about your business.
Another is flyers – put them up around town or hand them out to people you meet.
Don't forget sales – offer discounts or promotions to get people in the door.
Hiring Employees vs. Outsourcing Tasks (and Legal Advice)
Here are some tips you need when starting a business in Canada
Trying to do everything yourself when you're first starting can be tempting. But as your business grows, you'll quickly realize that you can't do it all! You'll need to start hiring employees to help with the day-to-day tasks.
Before you do, it's essential to understand the difference between hiring employees and outsourcing tasks.
Conclusion
We have given you some essential tips for Starting a Business in Canada; we wish you success as you start your business.
Enjoy This Article? You May Also Like: