If you love to travel, then you know how expensive it can be. If you want to save money when traveling, there are many things you can do before, during, and after your trip that will help keep your budget in check while enjoying your time away from home.
These ten tips on saving money when traveling will show you how to stay on budget without skimping on the fun.
1. Get a deal alert app
The best time to find cheap flights is six weeks before your departure date, so if you can manage it, start looking now. Two of our favorite apps for tracking flight deals are Google Flights and Hopper. These are both free, offer a simple user interface, and will send alerts when prices drop. Sign up for these tools today and take your first step toward traveling.
2. Do your research first
Although travel is one of those things that most people want to experience, many people struggle with affording it. That's because traveling isn't always cheap—even when a vacation is planned ahead of time. So what do you do if you want to save money when traveling? First, ensure your goal aligns with your means; otherwise, everything else won't matter.
Then, be prepared to research before you book anything and save yourself some cash. Here are some tips for saving money when traveling.
3. Stay at an Airbnb instead of a hotel
If you're going somewhere popular with tourists, like New York City or San Francisco, Airbnb is a much cheaper option than hotels. On average, Airbnb users save about 40% of their time in a hotel. In some cities, though, savings can be even more significant—upwards of 60%. Many Airbnb properties cost half as much as traditional lodging options.
This means easily saving hundreds of dollars by staying at an Airbnb instead of a hotel when traveling! Here are some other tips for saving money when traveling
4. Book flights in advance, but be flexible with times
If you can't swing an entire week off work, save a few days for a weekend trip. If you're traveling across multiple states, choose flights that land in different cities so that if one flight is delayed or canceled, you still have another option. Most importantly, be flexible with your travel dates—especially when planning international trips.
Flights book up quickly and are often more expensive during holidays and popular times of year (like summer). Plus, some countries experience significant holidays that could mean crowds at tourist sites and higher hotel prices.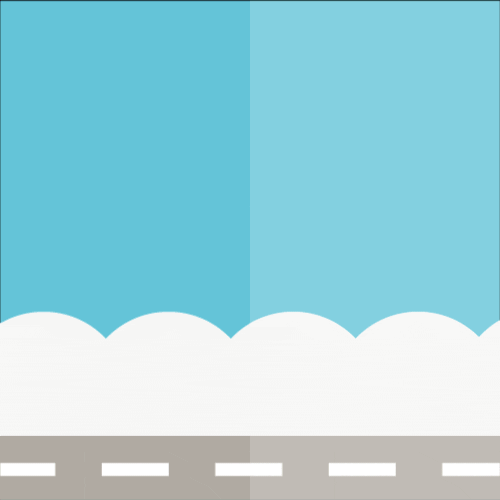 5. Cut back on drinking
The best way to save money when traveling is not to spend it. So think twice before hitting that cockarorbar on a club with a $10 cover. Just because it's vacation doesn't mean you have to party like there's no tomorrow. A good rule of thumb is to go out once and once only per night—and keep in mind that alcohol can be pretty expensive abroad, so make sure it's worthwhile.
6. Choose vacation activities that don't cost much
When traveling, there are a lot of activities that cost extra money. If you are looking for ways to save money when traveling, it's a good idea to steer clear of activities with an added price tag. For example, if there is an option between renting bicycles at your destination or just walking around, opt for walking and save yourself some cash.
However, not all activities will cost extra; many tourist spots like museums will give admission for free and keep things interesting without breaking your bank account.
7. Eat at home more often while traveling
Staying in hotels can get expensive, so eating out will cost you a lot. You can save money by eating breakfast and lunch at home or bringing snacks. It may not be as much fun, but it's one of your best options for saving money when traveling. No matter how tempting that five-star restaurant is, think twice before spending money there.
The chances are good that there are plenty of delicious restaurants near your hotel or destination where you can eat a filling meal for less than $10.
8. Use Uber or public transportation rather than renting a car
Whether your trip is for business or pleasure, it can be tempting to splurge and spend money on a rental car. But, saving money when traveling means renting a car only when it makes sense. Using public transportation or alternative ride-sharing services such as Uber can be just as convenient while saving you cash! So, don't forget your public transit pass before you leave home—or book an Uber instead of taking a cab.
9. Pack snacks and lunch from home, so you can eat them wherever you go.
One of my favorite ways to save money when traveling is by bringing food with me. For work trips, I'll often pack homemade snacks (granola bars, crackers, nuts) and lunch from home—not only does it save time and effort while traveling (and allows me more time with family), but it also keeps my daily spending down. Just a little planning goes a long way!
Pack your water bottle or thermos: Whether you are driving or flying, one of my best travel tips is to bring your water bottle or thermos so you can fill up for free at water fountains or airport restrooms.
10. Wear comfortable shoes.
If you wear uncomfortable shoes, it will be impossible to keep walking around all day. Look for a pair of breathable shoes that offer support while still being comfortable enough for long days of sightseeing. Don't skimp on your boots! Saving money when traveling is essential, but your feet and legs are even more critical. Ensure your new kicks fit well, feel great, and look good.
Conclusion
We know most people find it hard to save money while traveling, and that is why we compile tips on how to save money while traveling. Follow this blog for more tips.
Enjoy This Article? You May Also Like: